Pin It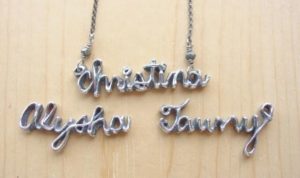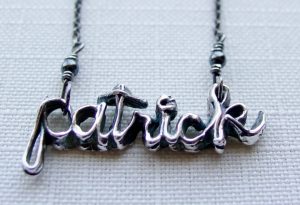 Keep that special someone close to your heart.  Custom Name necklaces are the hot new trend and are available in Fine Silver or 24K Gold (plated over Fine Silver).
Check out Jessica Biel's… (unfortunately…  not my necklace… but you get the idea).
These custom necklaces make a cute and thoughtful gift, and ya know, the holiday season is fast approaching.  Each piece is individually and painstakingly handcrafted using the finest materials.  Let me know what name/word you want and I will send you a mock up and quote… turnaround time for Fine Silver is approximately 2 weeks and 24K Gold plated 3-4 weeks.
Click on my Shop to place your custom order necklace.